Updates
Why Pakistanis are so obsessed with Ertugral? Let's Look Deeper
Famous Turkey TV Series Resurrection, Ertugral:
Turkey's film industry has never failed to impress the audience with their amazing storylines, plots, and strong characters. Similarly, the famous Turkish TV series which has broken down records of every other series globally, Ertugrul Ghazi or Resurrection has given Pakistanis a new reason to be obsessed about. People are watching a whole season in just one day and this has made them forget about every other chore they might have to do. The emotional and dramatic factor infused in this series grasps the audience firmly and makes their eyes glued permanently to the screen. It is either dubbed in Urdu/English for Pakistani viewers or available with subtitles yet, this fact hasn't made anyone love the series any lesser.
Turning Love of Ertugral into Products:
The love can be seen in not just people's conversations but their actions as well. Little kids are swaying their swords in the air, mimicking Ghazi Ertugrul while wearing a costume like him. Entrepreneur minds have grabbed this opportunity to turn local products into Ertugral-theme. Cakes are being made with Ertugral related stuff like his hat, sword, and ax. Products like a sword, hat, coat, axe, Halime's knife, cap, and jewelry have also been made for the crazy fans. It has also been observed that even little shops are being named after Ertugral. The limit was when chips got named "Ertugral Chips" and everyone found it hilarious. Young people are horse riding to look like Ertugrul and this has been changing the trends of our generation. Instead of useless musical dances or vulgar trends, youth is getting indulged in healthy activities and Islamic History related discussions.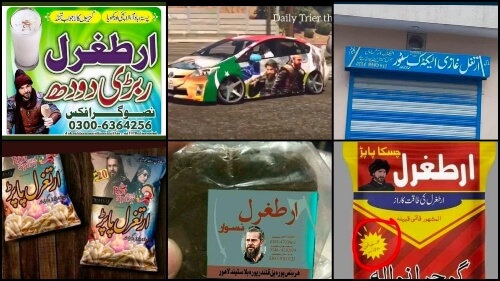 Ertugral Broke All Records:
Ertugral has successfully broken down records of the most-watched TV series, Lord of the Rings, and the popularity is being unstoppable. It has been dubbed into more than 25 languages and has been watched in more than 35 countries. It has millions of subscribers and viewers on Youtube and TV channels when aired online.
The Addiction of Ertugrul, What to Do?
People have turned addicts for Ertugrul, watching dusk till dawn, forgetting about most of their routine tasks. Chances are, you are also one of them. If that is the case, download our app Qareebi Dukan today and at least tick off the worries of grocery shopping. We will take care of that. You may keep on binge-watching the show!
Wondering how to do fool-proof online grocery shopping? Check out our online grocery shopping guide for your convenience.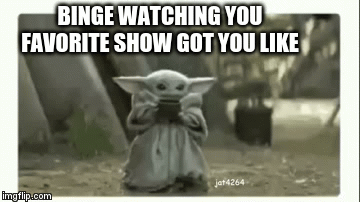 This huge amount of popularity was gained due to several reasons. Especially in Pakistan, it was a huge hit, and Pakistanis got smitten by the show more than anything.
Reasons Why Pakistanis Are Being Obsessed With Ertugral:
Let's look at the reasons one by one.
Depicts Rare Islamic History:
Ertugral series is one of those rare movies which is revolving around the forgotten parts of Islamic history. It connects us to our glorious past and gallant ancestors whose characters were astounding. Since Pakistanis are quite sensitive about Islam and anything which has the element of Islamic values incorporated in it goes straight into the hearts of all Pakistanis, this series has also been a major hit.
The Criticism on Ertugral:
It has also received criticism and hate from the liberal community of Pakistan for obvious reasons. Anything having Islamic touch becomes a bitter pill for them to swallow and the same has happened with the Ertugral series. They have criticized it for showing violence and brutal scenes of killings. Some complained about the fact that the Turkish industry is taking our Pakistani industry and it is not so patriotic. Some would comment that it is connecting us to the past yet unable to prepare us for the future which makes it not-so-watchable.
But none of the above statements have proven to be true or bothered any of the fans. This has even started heated debates on social media and people aren't shutting up since then.
The Emotional Factor in Ertugral Series:
Pakistanis are an emotional nation. Maybe, a bit too emotional. They are inclined towards things that would emotionally stimulate them and get attached to it rather quickly. Ertugrul has massive amounts of emotions mixed with drama, suspense, and curiosity making the perfect recipe for a successful series. It shows all ranges of emotions from romance to brotherhood, family bonding, and siblings' love to friendship and tribe bonds. It also expresses emotions of extreme hate, love, bravery, patriotism, envy, and jealousy.
We laugh and we cry while watching the series. It feels like being on a roller-coaster of emotions making us experience different ranges.
Pakistan's Relation with Turkey:
Pakistan always had a strong brotherhood with Turkey in terms of ideology and goodwill exchange. Turkey has a special place in the hearts of all Muslims because the last Ottoman Empire was in Turkey.
The tale of Osman and how he established the Empire begins with the tale of his father Ertugrul. And that is the story narrated in the series Resurrection Ertugrul.
Remarkable Direction and Acting:
The set, directions, camera movements, and unmistakable acting have made it a masterpiece of cinematography. This increased its acceptance globally and helped in topping all other genres and types.
Have something more to say?
What's your reason to fall so deeply in love with Ertugrul? It's your turn to let us know about it! Pour out your love in the comments section below.